ENERGIZE LLC integrates the principle of viewing the investment as its own investment, viewing each investment through total ownership costs (TCO principle) as a mandatory component of investment evaluation with an exploitation period of 25 years, providing clients with the highest level of quality of equipment and services, engineering experience in specific areas and the highest level of warranties on the market. ENERGIZE LLC is the most experienced company in the field of engineering, design and implementation of solar power plants for own consumption on the Serbian market, through investment in engineering of the best solutions for ZERO FEED-IN principle in accordance with regulations, with confirmation of the concept at the largest solar power plants in Serbia (Projects). The company's key values are defined by our ENERGIZE PREMIUM ADVANTAGES end-user package.
Solar power plant for own consumption
ENERGIZE LLC team created in 2021 officially the largest single power plant installation in Serbia, totally 1100kWp, on the rooftop of industrial facilities of company AlPack Subotica.
The solar power plant will have the possibility of generating 1.15 GWh of electricity in Prosumer status and reduce the carbon footprint of the industrial user at 1250 t/year, creating the largest CO2 reduction in industrial facility in history of Serbia.
The biggest Industrial Rooftop Solar Power Plant in Serbia.
At industrial facilities in Nova Pazova, ENERGIZE LLC in 2019, built the largest industrial solar power plant in Serbia, for the needs of clients of MOTO-PLAST, a leading manufacturer of stretch foil in Serbia. Two solar power plants of 496.92 kWp and 330.55 kWp were built and are designed for their own consumption, with the equipment of leading manufacturers, solar panels LUXOR Solar Germany, aluminum structures K2 Systems Germany, solar inverters and LV equipment of ABB. Expected savings that these plants will bring to the user annually are about 1 GWh of electricity and a reduction of CO2 emissions of 1,000,000 kg per year.
Gas pipeline "Turkish Stream"
Power supply within the capital project of the gas pipeline that goes through Serbia.
During 2019, ENERGIZE LLC, in cooperation with the company SIEMENS, realized the first phase of the capital energy project for the construction of the "Turkish Stream" gas pipeline. ENERGIZE LLC participates in the power supply project on the complete route of the gas pipeline with premium equipment from the manufacturer. The batteries are manufactured in advanced TPPL technology by Enersys, UPS systems in industrial performance by the renowned manufacturer Eaton. Delivery and installation are accompanied by certified services of our team of engineers and technicians.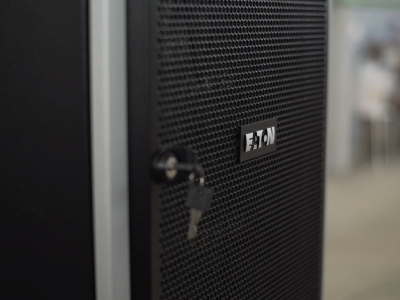 The largest Industrial Solar Power Plant for self-consumption in Šabac.
"Company COMEX from Šabac, leading in the field of packaging production, for their 30th anniversary, together with ENERGIZE LLC built a largest industrial solar power plant for self-consumption together with complete energy management system according to Industry 4.0 standard. General Manager of company COMEX is presenting the project success story. Congratulate you 30th anniversary, sincerely your ENERGIZE TEAM"
Protection of industrial production process
In 2020, for the company ELIT INOX from Čačak, the leading manufacturer of INOX products in Serbia, we installed a complete system for protection of critical production process, a product of our company labeled ENERGIZE MPP 100kVA. The company ELIT INOX received through this project complete protection of machines, an extension of machine lifespan and the continuity of the critical production process.
The first Industrial Solar Power Plant with integrated Energy Management and Production Process Protection System.
Company IVA 28 from Obrenovac, leading in the field of mechanical engineering and precision metalworking, together with ENERGIZE LLC built a unique and first project for solar power plant for self-consumption together with complete energy management system and manufacturing process protection according to Industry 4.0 standard. General Director of company IVA28 is presenting the project success story.
Solar LED lightning in 100 locations in Novi Sad
At the beginning of 2019, solar LED power supply systems with the innovative Energize ECO Smart LED Controller were installed at 100 locations of children's playgrounds and bus stops in Novi Sad. The project aims to raise energy efficiency and security in the city of Novi Sad and is funded by the EU Cross-Border Cooperation Fund.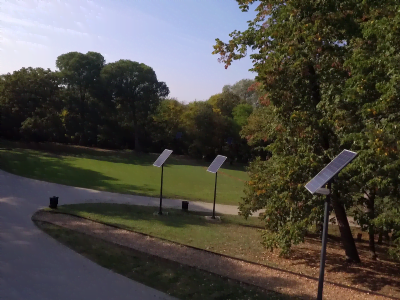 Srboauto – solar power plant
Savings and energy efficiency boosts by building a solar power plant and reactive power compesation
SRBOAUTO is an example that within its industrial drive it is possible to significantly increase energy efficiency through different forms of investment, while also paying off the investment through savings. First, the reactive energy in the plant was compensated, and then on the industrial facility of this company in Ostružnica, a 126.5kWp solar power plant was installed for its own consumption. The plant is expected to bring more than 150MWh of electricity to the user per year. Photovoltaic panels and inverters are products of renowned German companies Luxor Solar and KACO.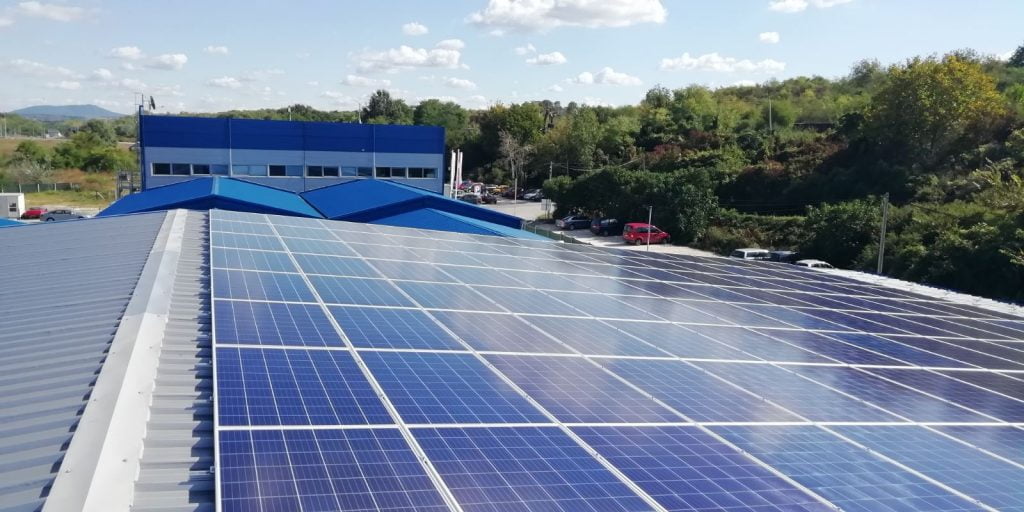 Srboauto – gas installation
Installation of Mark Climate infrared gas heaters and gas measurment and regulation station for heating needs in production halls
ENERGIZE LLC has completed a project to install INFRARED heaters of Mark Climate Netherlands in the production halls of SRBOAUTO. A total of 12 large Infra 40kW heaters are installed in 8 halls and heat a space of 5000m2, with energy savings of up to 40%. As part of the delivery, a main gas measurment and regulation station with a capacity of 100m3/h was built, using compressed gas and was prepared for the expected connection to the main pipeline.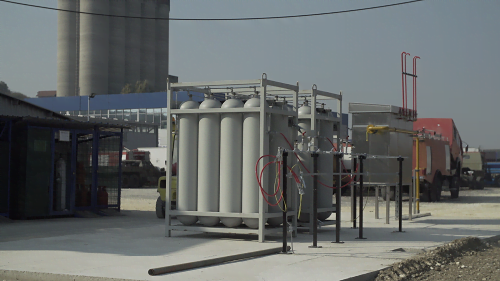 During 2016, with the completion of the commissioning of the ABB transformer station within the IKEA store in Belgrade, the certified staff of ENERGIZE LLC together with their partners put into operation a 340kWp solar power plant on the roof of the IKEA Belgrade facility. This completes the final phase in the construction of a turn-key solar power plant according to the demanding procedures of IKEA. This is the largest solar power plant on the commercial roofs of buildings in 2016, which annually saves about 400MWh of energy and 350,000kg of CO2 emissions.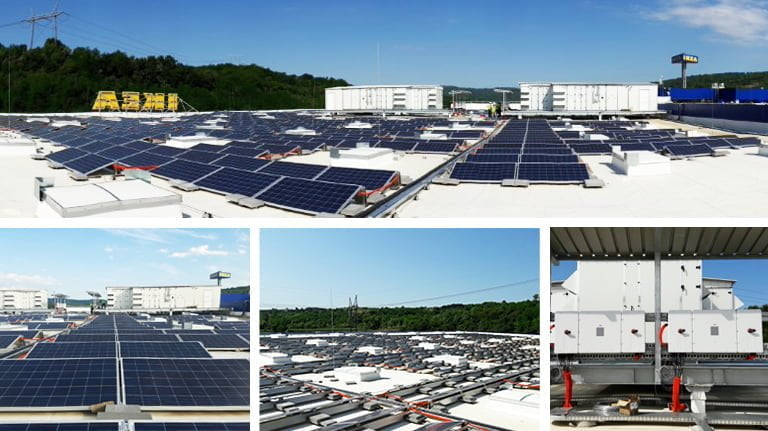 31 DC power cabinets for power supply of SCADA systems in substations in Republika Srpska
During 2019 and through the expansion of the contract in 2020 with the company SIEMENS, our company has successfully implemented a total of 31 complete DC power supply cabinets for the needs of powering SCADA systems in substations in the Republic of Srpska. This project is a proof of our successful development in the production of specialized power supply cabinets according to the most demanding standards.
Solar power plant for own consumption
As a socially responsible company, Jovšić Printing Center (JPC) decided in 2020 to implement energy efficiency improvements in the field of printing and reduce CO2 emissions (carbon footprint), through the implementation of a solar photovoltaic power plant on the roofs of buildings, for its own needs. Source: instore.rs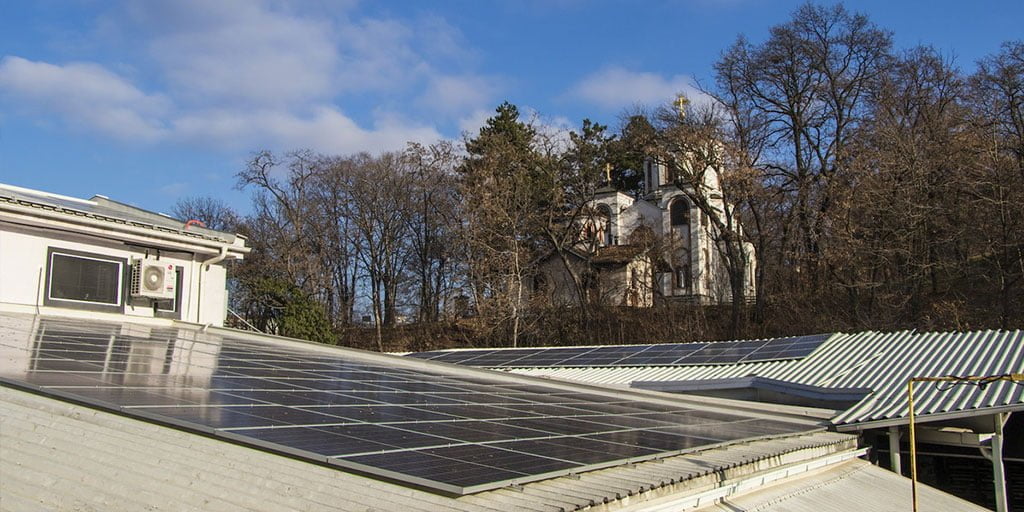 Modern business, according to ISO procedures, is complemented by certificates of authorization for the sale, installation and maintenance of the premium equipment of our foreign partners.